…with Senior Polar Specialist, Kasey
The latest edition of this polar travel series offers a look into a fantastic fjord-filled expedition cruise with our Senior Polar Specialist Kasey Green, who enjoyed a polar bear-spotting 12-day Svalbard Odyssey voyage with AE Expeditions.
WHAT DESTINATIONS DID YOU VISIT?
The Svalbard Archipelago.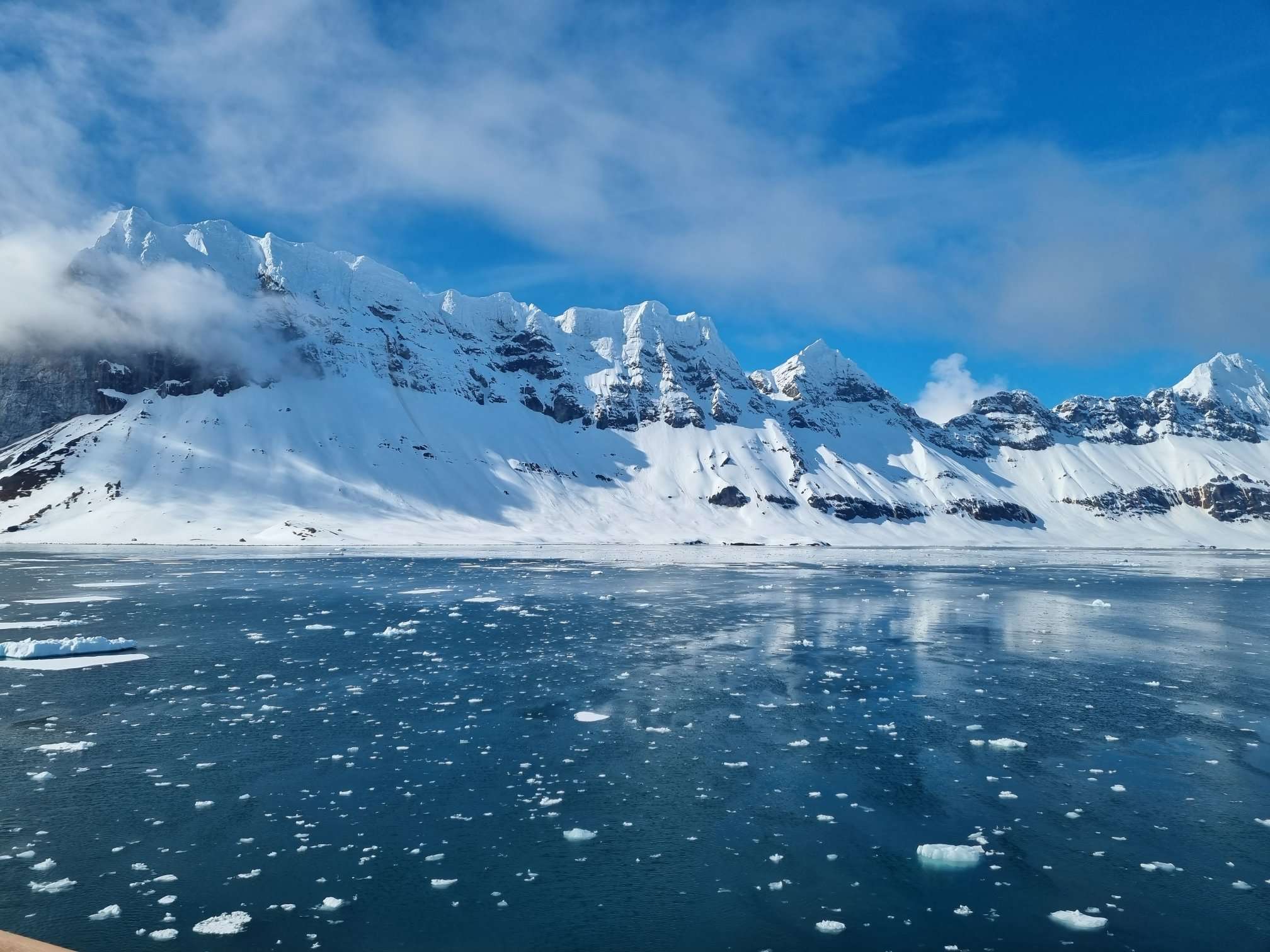 HOW DID YOU GET THERE?
I flew to Oslo and then onto Longyearbyen, we then cruised throughout the Svalbard Archipelago, reaching areas that only polar class ships could travel.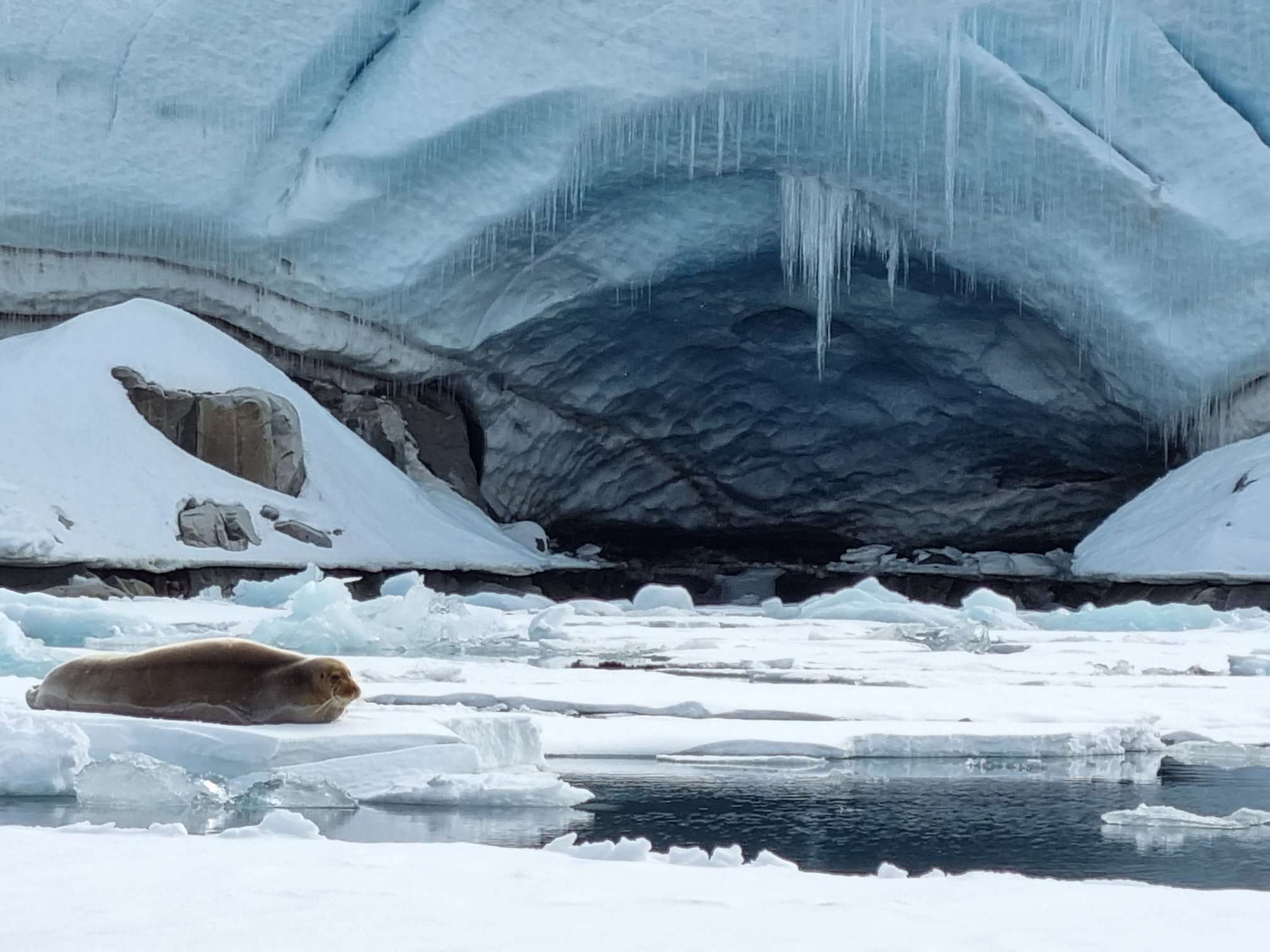 FIRST TIME OR REPEAT TRIP?
This was my first time travelling to Svalbard.
FAVOURITE LOCATION?
I enjoyed being in Storfjorden and the attempts to travel up through the icy fjords.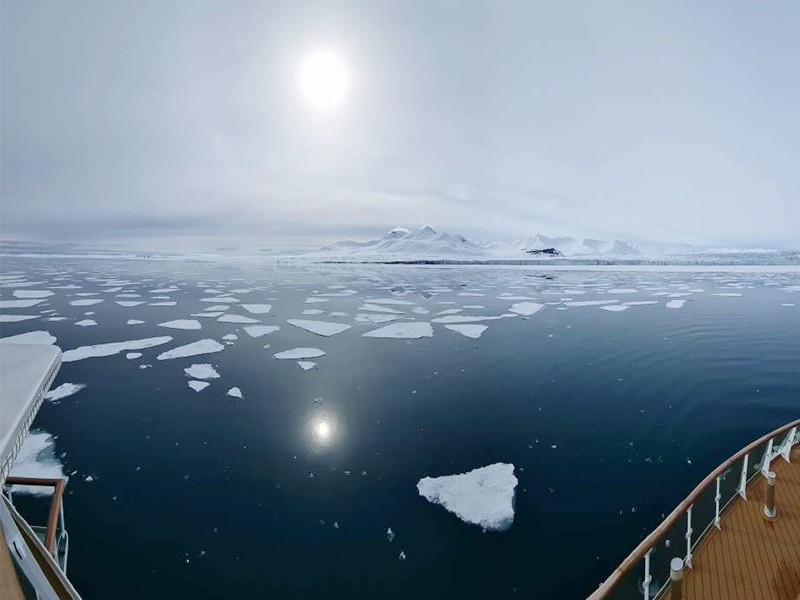 MOST MEMORABLE MOMENT?
Carving through the ice was certainly one of my most memorable moments, as well as seeing the elusive polar bear! We also made an ice landing where the captain stopped alongside the ice and allowed all the guests to disembark from the gangway, straight onto it. Here we had a nice walk and some hot chocolate!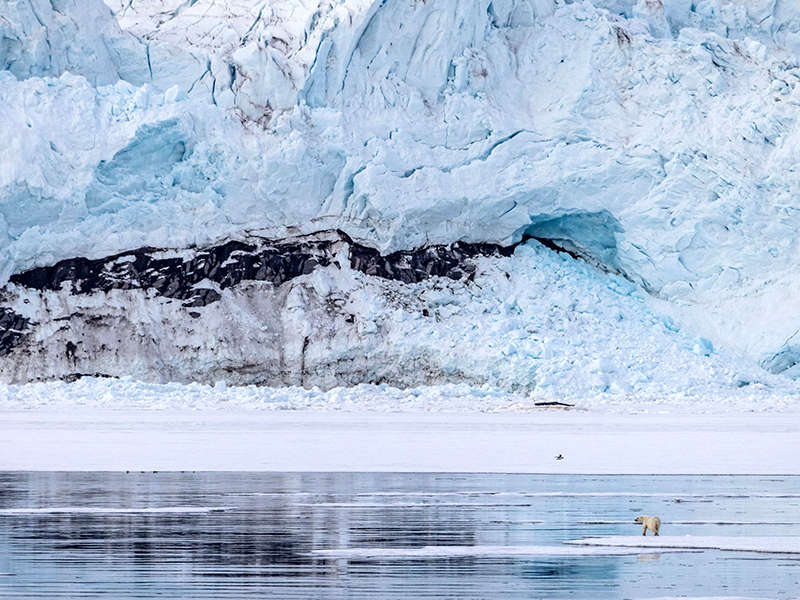 BEST HOLIDAY EXCURSION/EXPERIENCE?
I enjoyed the hikes up through the fjords and also the zodiac cruising.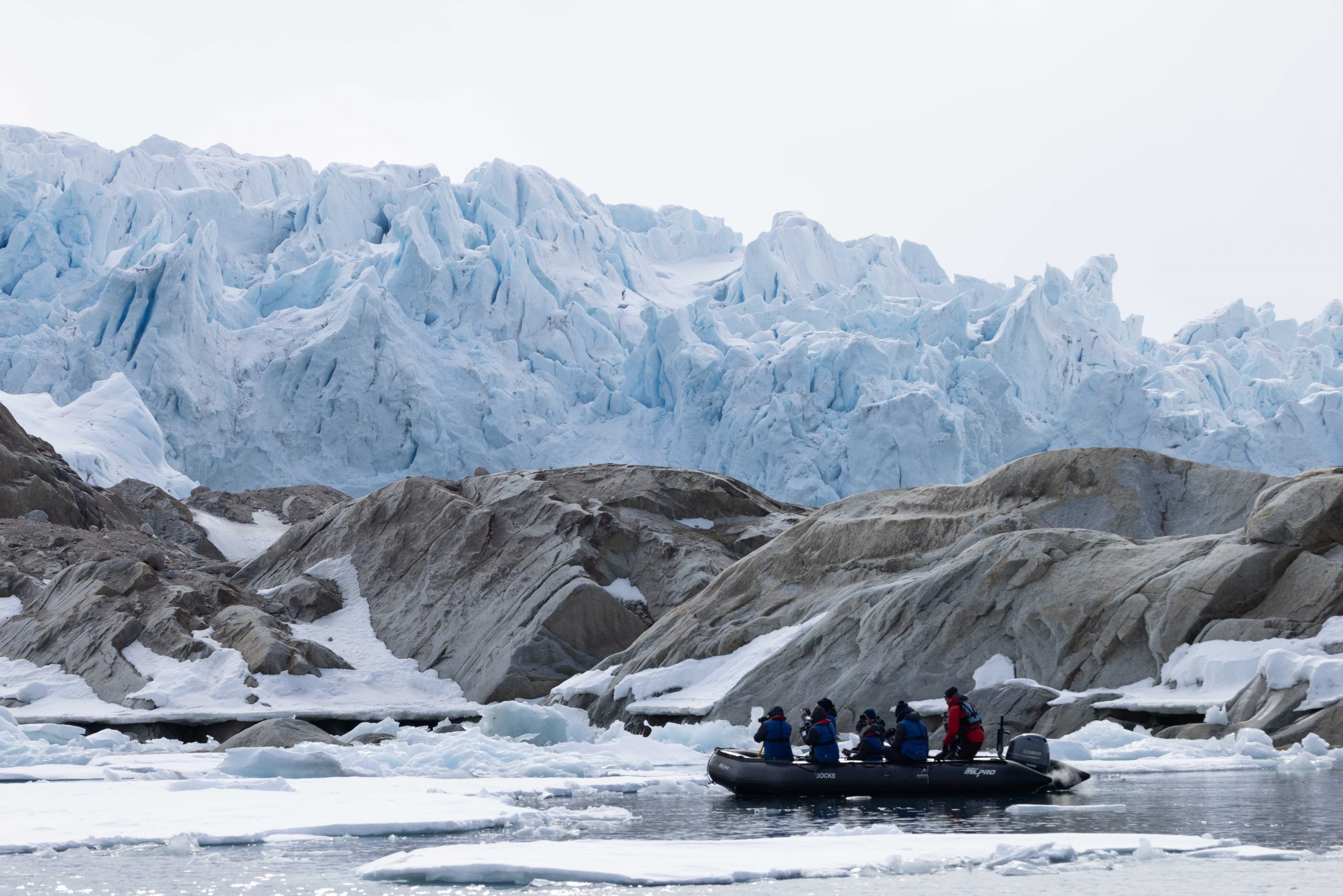 WHAT DO YOU MOST RECOMMEND PACKING OR PREPPING FOR?
A good pair of gloves that are not too bulky, a decent pair of binoculars and some thermals.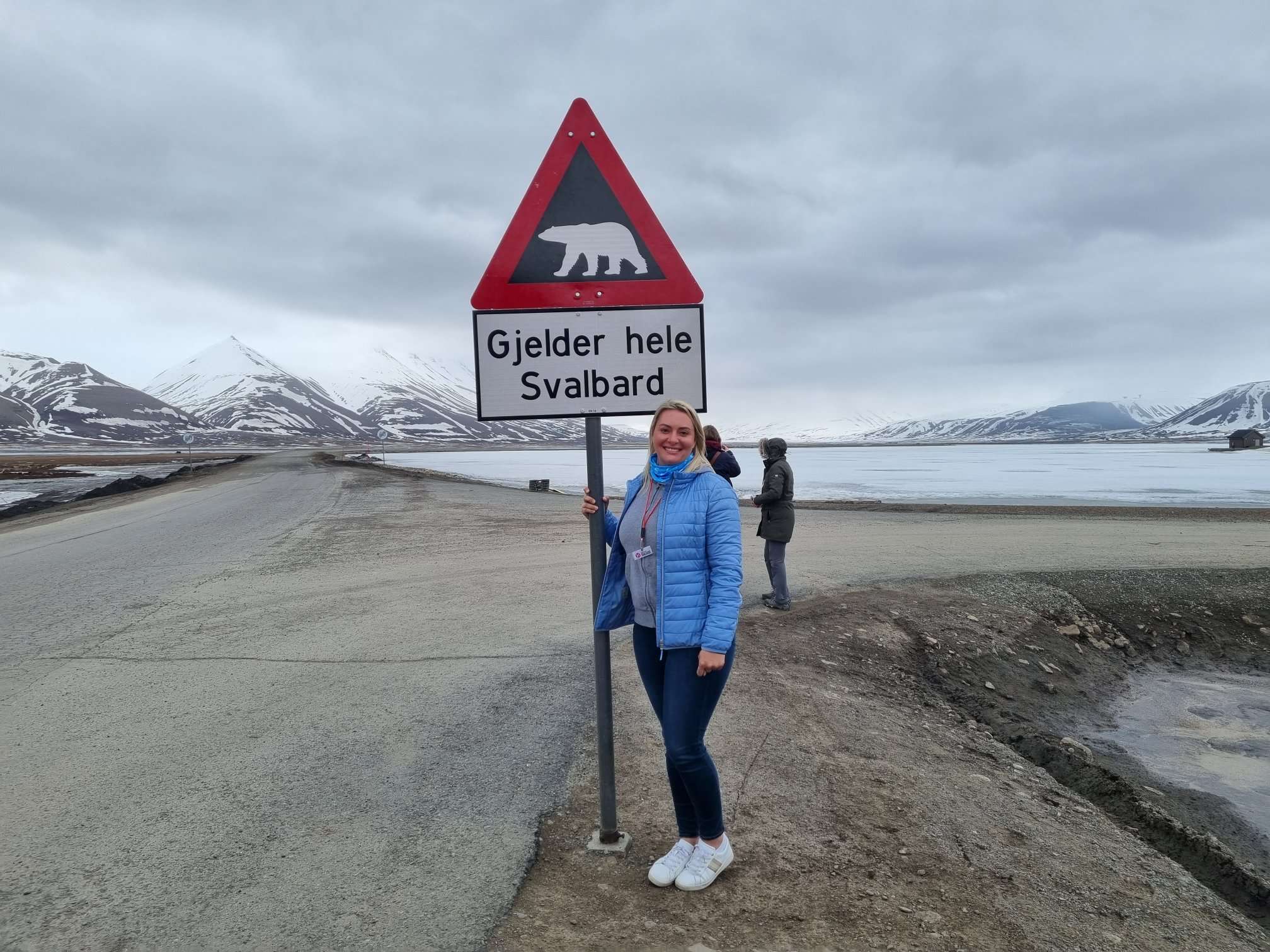 FAVOURITE FOOD AND DRINK ON TRIP?
I enjoyed all the meals on my trip – the chefs did an amazing job!
FAVOURITE PHOTO OR VIDEO YOU TOOK?
This video I took as we were carving through the ice on the Greg Mortimer. The sounds made by the creaking ice were equally as impressive as the way the ship cut through it all.
SUM UP YOUR TRIP IN THREE WORDS
Awe-inspiring. Speechless. Perfect!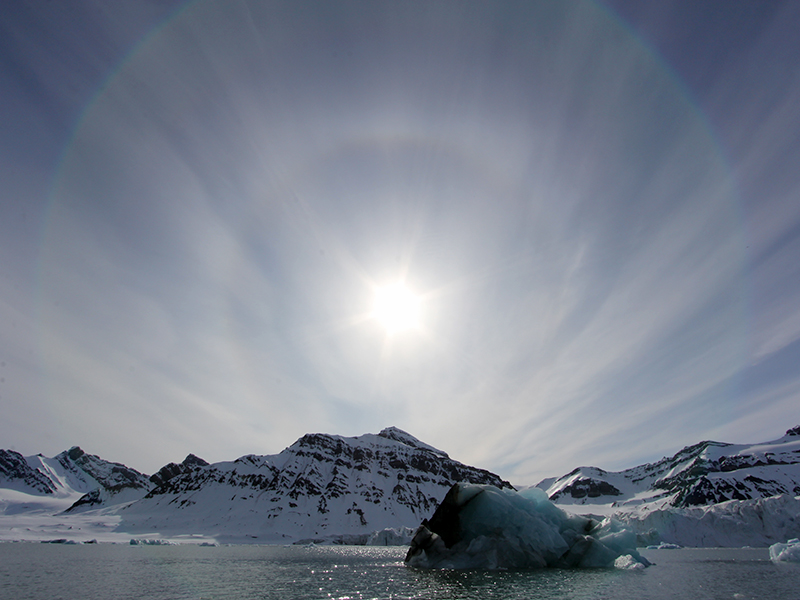 ---
Ready to start planning your incredible Svalbard? Simply complete our enquiry form to get in touch, or call our Polar Specialists on 020 3666 1033.
---






---
Share It:





---
---