We delve into the ship highlights of AE Expedition's brilliant new vessel
AE Expedition's newest ship honours the highly accomplished marine biologist, oceanographer and explorer, Sylvia Earle. As the first female chief scientist of the U.S. National Oceanic and Atmospheric Administration, and named by Time Magazine as its first Hero for the Planet in 1998 – this vessel pays tribute to Sylvia's long-standing conservation efforts for marine protected areas and ocean wildlife.
Sylvia Earle's dedication and passion for the oceans have made her a leading figure in the field of marine science and a tireless advocate for ocean conservation. Her work continues to inspire people around the world to appreciate and protect our planet's precious marine environments.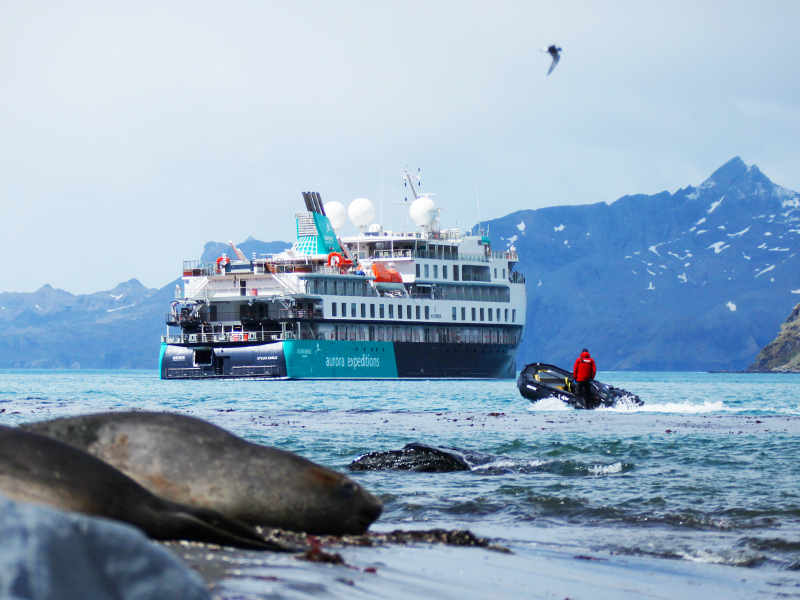 Cutting Edge Technology
The ship's design incorporates the Ulstein X-BOW, which cuts through swell to decrease vibrations and turbulence, whilst reducing fuel consumption by up to 60%. The X-BOW shape also provides expansive windows across the ship's front, giving wide-angle views of the approaching horizon from inside the Sylvia Earle Science Centre. Additionally on the technology front, GPS, steering, and engine technology enable virtual anchoring, which protects the sea floor from damage caused by conventional anchoring. It is also equipped with Rolls Royce dynamic stabilisers, which increase stability and comfort.
That Glass Atrium
A distinguishing feature of the Sylvia Earle is the wonderful double-height glass-fronted atrium which offers excellent viewing opportunities from the interior of the ship and floods the expedition lounge with polar light across two different levels.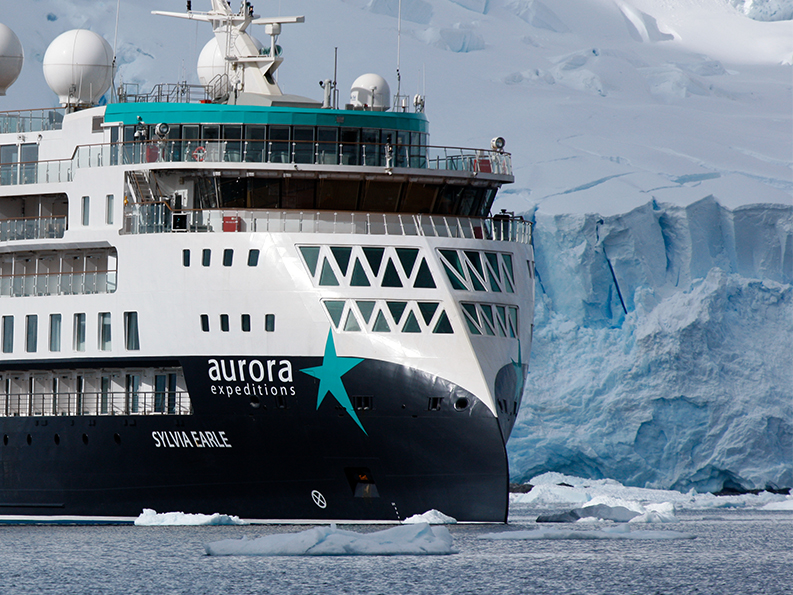 Less Is More
With the ship accommodating on average 132 passengers on all journeys within 70 comfortable and contemporary cabins, the Sylvia Earle has one of the smallest capacities in expedition cruising, which makes for a truly intimate experience. All staterooms have private bathrooms, personal storage options, twin and double-bed configuration options, ample storage, international power outlets, a daily cabin service, and a range of amenities. Some of the rooms also offer floor-to-ceiling windows and balconies. Nearly all cabins have private balconies, and suites have separate lounge areas.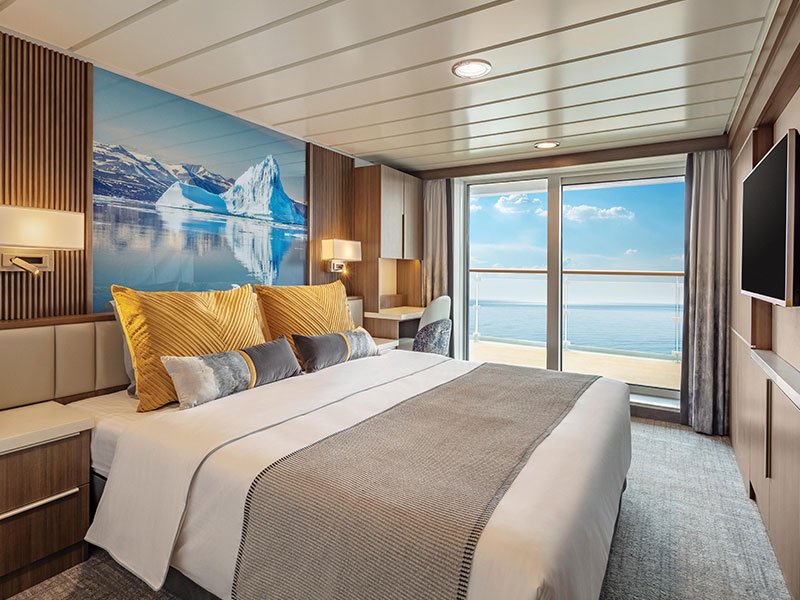 Science Centered
In keeping with the scientific background of her namesake, Sylvia Earle also features a dedicated Citizen Science area, with microscopes and a heated saltwater swimming pool. This an immersive program that enables passengers to participate in ongoing science observations and projects guided by a Citizen Science member and the ship's expedition team while onboard, during shore excursions, or in zodiacs.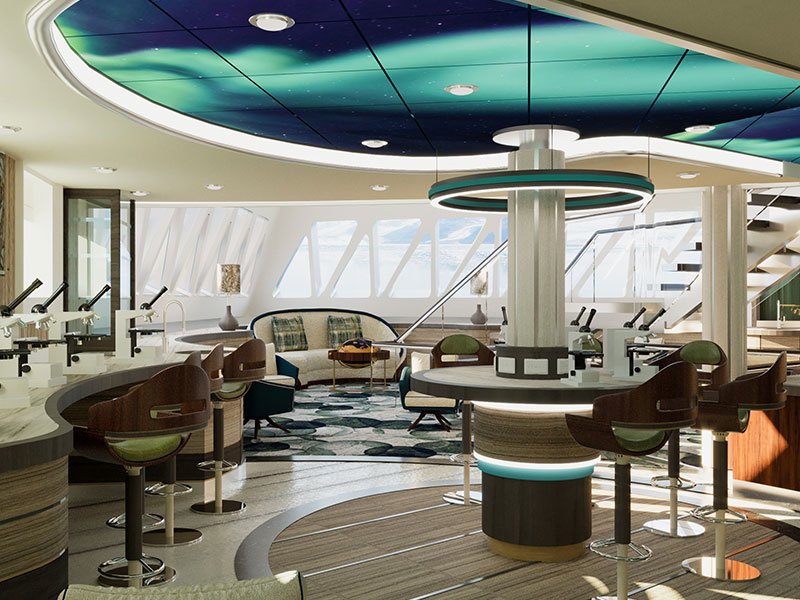 The lecture theatre will host presentations by naturalists and local specialists, covering topics across various fields including history and culture, biology, and climate change. The onboard naturalist and expedition team at the science centre educates passengers about the areas of exploration. A library with floor-to-ceiling windows is available where guests can pick up non-fiction books on wildlife, travel journals, and novels, or play board games.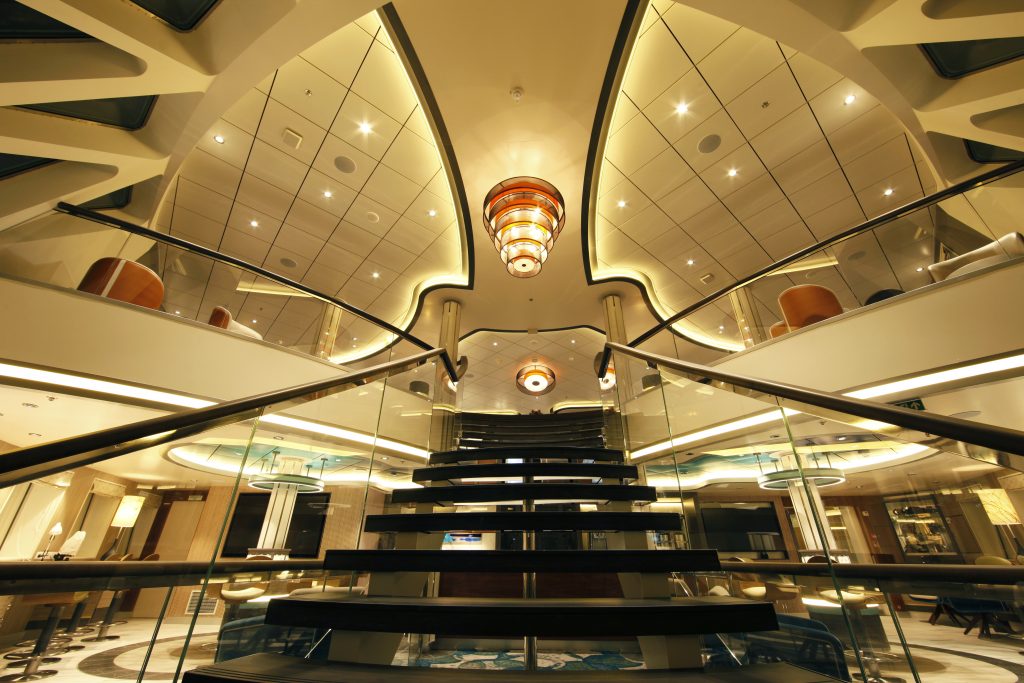 Stylish Interior Design
The ship has many dedicated observation points including an indoor 180-degree lounge and a 360-degree open deck.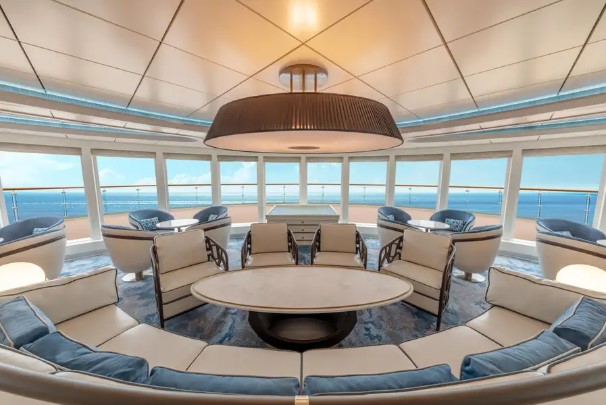 Meals are served in a large restaurant with family-style dining. Other facilities include two bars/lounges with floor-to-ceiling windows, a library with books and maps, plus a Wellness Centre complete with gym equipment, sauna, and spa.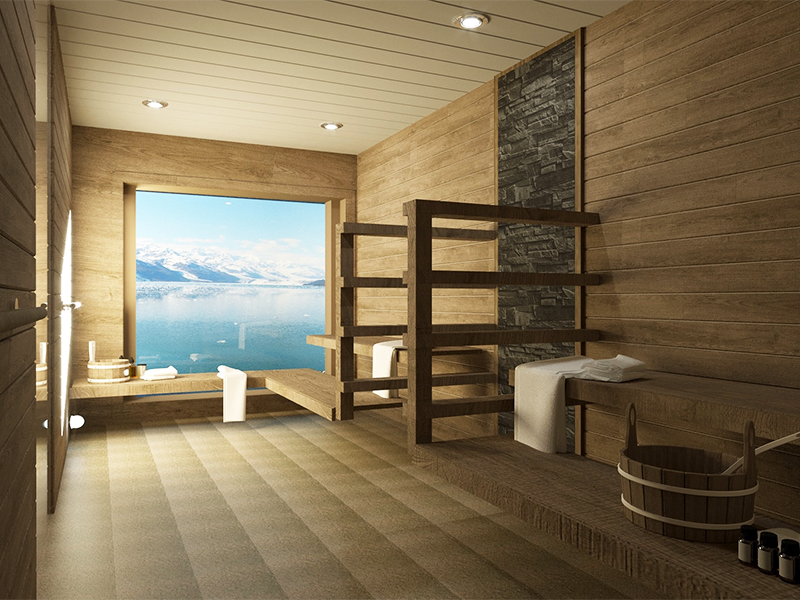 Excursions For Everyone
The ship also has a dedicated mudroom and sea-level kayak and four separate zodiac embarkation points for easy loading and unloading on excursion days, and a marina at the back for activities, which include an impressive range of optional add-on activities from kayaking and camping to polar snorkeling!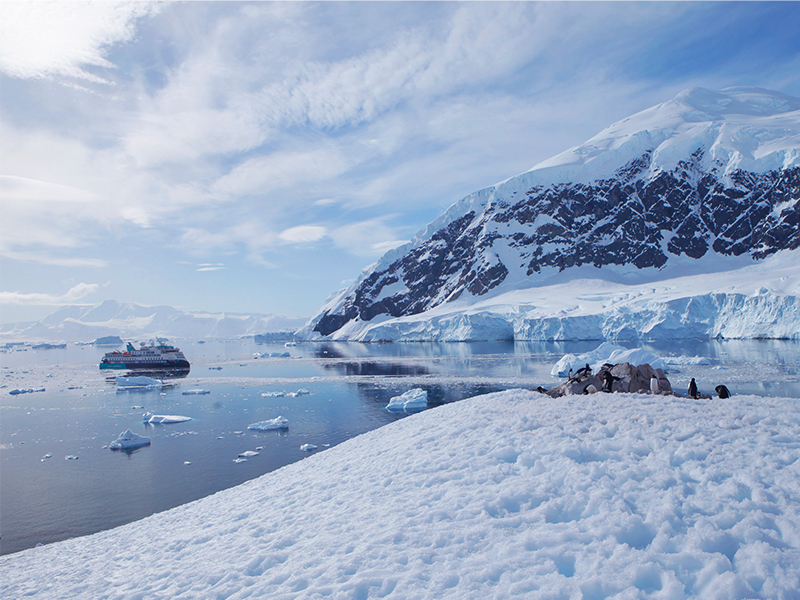 ---
Polar Routes offers a number of itineraries on board this ship for sailing both polar regions which you can view here.
Ready to start planning your incredible AE Expeditions expedition cruise? Simply complete our enquiry form to get in touch, or call our Polar Specialists on 020 3666 1033.
---






---
Share It:





---
---